Massage for Relaxation
Massage is widely accepted as promoting health, wellbeing and encouraging relaxation.
I offer both Swedish Massage and Indian Head Massage treatments using a range of natural massage waxes that come in a variety of blends to suit your mood.
Swedish Massage
As the most familiar form of massage, Swedish massage relives muscle tension, improves circulation and restores flexibility, while also relaxing the entire body and mind.
Swedish massage promotes recovery without addressing specific concerns, as would a clinical massage treatment.
Techniques involve long, sweeping strokes combined with firmer kneading, percussion (tapping movements) and stretching. The pressure used during a treatment is easily adjusted to each individual.
---
Pricing:
New Client Appointment (90 mins) £60
Follow-up Appointment (60 mins) £45
Follow-up Appointment (90 mins) £60
Indian Head Massage
Indian head massage is a practice that originated over a thousand years ago.
A traditional treatment to relieve tension and stress through massage of the shoulders, neck, scalp and face, Indian head massage is also profoundly relaxing as it is applied directly to areas affected by mental and emotional stress.
An Indian head massage treatment induces a sense of calmness and tranquillity, releasing anxieties, aiding sleep and helping to relieve mental and physical tiredness.
---
Pricing:
New Client & Follow-up Appointments (60 mins) £45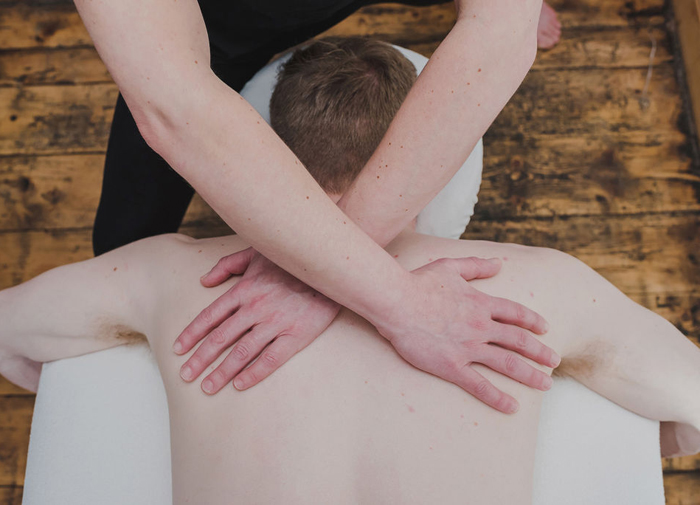 "Thanks for the amazing massage. I just wanted to say how great and thorough your treatment was. The appointment was greatly needed not only for my back but it was time for me to relax. I came away feeling that was definitely achieved so thank you!"

Jude Price